SOS Children's Village BC Giving Day
Extended To June 30: You Can Help Reach The Goal!
We are pleased to announce our first ever SOS Children's Village BC Giving Day on Wednesday June 23, 2021.
Why June 23rd you ask? Because SOS Children's Villages founder Hermann Gmeiner was born that day: June 23, 1919.
This month also happens to be the 35th anniversary of the founding of SOS Children's Village BC!
The purpose of SOS Children's Village BC Giving Day is to safely raise funds during the pandemic to support our Village programs that foster the growth and mental wellness of kids in care, and youth aging out of care. Camps and recreation will be a key focus this summer.
Children in care – as well as their caregivers – have been under COVID-19 restrictions for a long 15 months, resulting in a state of precarious mental health and great need.
YOU CAN MAKE A DIFFERENCE by either donating directly to the Giving Day goal or by registering for your own personalized fundraising page on our new peer-to-peer fundraising website to collect pledges from people you know.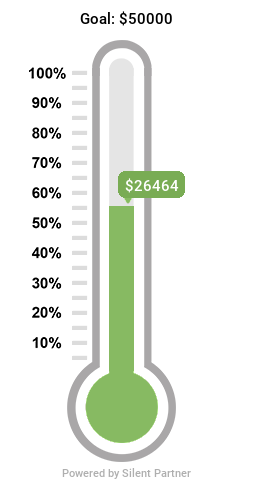 YOU HAVE BEEN CHALLENGED
One of our supporters, Robert Matthews, is committing $5,000 toward our goal of $50,000, but only if we can get 20 new monthly donors by 11:59pm on June 30th. Do you already support SOS BC and you've been thinking about becoming a monthly donor? Now is the time! Or if you're new to SOS BC, now is the time to make a difference by becoming a monthly donor using the button below!
Robert is also committing $3,000 toward our goal of $50,000, but only if we can get 30 new one-time donors by 11:59pm on June 23rd. This is a great opportunity to reach out to your personal networks to let people know why you support SOS BC and to see if they are interested in becoming a new donor.
You don't have to wait for June 23rd. New monthly donors or new one-time donors who give online between June 10th and June 30th count towards the challenge goals, bringing us one step closer to completing the challenge!
We would like to extend our gratitude to Robert for offering these generous challenge gifts for our inaugural SOS Children's Village BC Giving Day, to help us obtain new donors, help more kids in need, and get us closer to our goal.
IF YOU'RE THE BEST FUNDRAISER, YOU WIN A FREE TRIP
We have just received confirmation of an incredible prize for SOS Children's Village BC Giving Day on June 23rd. The person who registers on our peer-to-peer fundraising site, and raises the most funds for children in care at our Village, will win this free trip!
They will receive two economy class return tickets for travel to any Air Canada scheduled destination in North America including Hawaii, Mexico, and the Caribbean.
Wouldn't it be great if that person was you? All you have to do is claim your home (page) in our virtual community right now and get a head start on collecting donations from people you know. Good luck!
Prize conditions: The minimum amount someone must raise to be eligible is $2,500. Travel must be completed by June 30, 2022 and blackout periods apply. SOS BC staff and their family members, and SOS BC board directors and their family members, are not eligible to win. SOS BC volunteers are eligible for this reward. In the case of a tie, names will be drawn from a hat to decide the winner.
REGISTER NOW TO BE ELIGIBLE TO WIN BEFORE JUNE 30
We invite you to claim your home (page) in our virtual community: our new peer-to-peer fundraising site. There you'll receive your own webpage that you can personalize and share. It's the best way to participate in SOS Children's Village BC Giving Day!
Here are step-by-step instructions for registering:
1) On our peer-to-peer fundraising site, check the List of Teams on the right side to decide whether you will join one of those, create your own team, or stick with just an individual fundraising page.
2) Click the blue REGISTER HERE button. On the Registration Page, fill in the form and click the SUBMIT button. Make sure to record your password so you don't forget it.
3) On the Registration Success Page, follow the link that says "Click here".
4) Now you're ready to log in. Bookmark this page in your web browser so you can easily return to it later in order to personalize your fundraising page. Enter your email and password and click LOGIN.
5) You are now on the Fundraising Tools Page where you can personalize your new page. Click the pink UPLOAD PHOTO button to upload a photo of yourself to your page.
6) Click "Edit" beside "Your Profile Message" and then write your personal message in the box that appears. This is what visitors to your page will see, so let them know why you support our Giving Day and then ask them to support you with a donation.
7) Don't forget to enter the links for your social media account! Simply go to your social media profile page and then copy the URL. Click the white EDIT PROFILE INFO button and paste the URL into the corresponding field. If you would like to increase your fundraising goal, you can also do that in this window.
8) If you would like to join a team, or create a team that others can join, click the pink "Join a team" text near the bottom of the page. Two fields will appear. In the first field, you can start typing the name of the team you want to join and it will appear below the field. Click on the name that appears to join the team. Alternatively, in the second field, you can create your own team by giving it a name.
9) Now your page is ready to go! Where it says "Your Direct Pledge Link is:", this is your unique URL that can be shared with your personal network through email, text, social media, or other means. When people go to that URL, they will be taken to your personalized fundraising page and they can easily donate towards your goal and leave you a message of support.
10) You can also click the blue SHARE ON SOCIAL MEDIA button to easily share your unique link to your social media accounts, no copy and pasting required! If you click the pink EMAIL MY FRIENDS button, there is an email template explaining our cause and asking for support that you can personalize and send out.
YES, I WILL REGISTER NOW AS A FUNDRAISER TO GET MY PERSONALIZED PAGE
VANCOUVER, RICHMOND, SURREY PROCLAMATIONS
GIVING DAY APPEAL FROM OUR EXECUTIVE DIRECTOR
There is sunshine coming through my window, and it gives a little lift to my spirits. I hope the sun is shining on you today as you read this too!
We all need a little sunshine, as it has certainly been a long, dreary time for so many of us. You may have felt the same – that the COVID-restrictions, not seeing friends and family, not being able to go to our favourite places… it can all wear on a person. I know I've felt it!
But, can you imagine being 19-years old, trying to navigate living independently for the first time now that you've aged out of care on top of it all? I know I'd be feeling alone and anxious.
And that's what we're seeing in so many cases—like all of us, children and youth are experiencing deteriorating mental health due to pandemic restrictions.
But youth aging out of care have one other tremendous stressor—they're trying to get started on the right foot living on their own, when all of their usual supports are suddenly gone.
We now stand at the point where the mental health crisis is at its peak, and children and youth need your help right away. That's why, we've put together our first ever SOS Children's Village BC Giving Day, today, Wednesday June 23rd, so we can all pull together to make a true difference in the lives of children and youth in need.
Will you join us? Will you give today to help foster the growth and mental wellness of youth during this critical time? Because truly, the kids need us now.
We're working hard to reach our goal of raising $50,000, and I know that if we can rally the deeply caring community of British Columbia, we can do it!
Thank YOU!
Happy SOS Children's Village BC Giving Day.
As we celebrate our 35th year with you, let us not forget how we got here, why we are still here, and why you continue to support this committed organization.
Help us to meet our goal today, so that we can come together, wherever we are, to celebrate the next 35 years.
Thank you for your resolute kindness, thank you for your unwavering support, and thank you for recognizing the important role you play in continuing the mission of SOS Children's Village BC.
Our goal for Giving Day is to raise $50,000 to foster the growth and mental wellness of kids in care in our Village programs during the pandemic. Half of this goal is allocated to our virtual community of peer-to peer-fundraisers and half to our upcoming appeal.