Housing For Hope DOUBLE MATCH Campaign
WILL YOU GIVE HOPE THIS HOLIDAY SEASON TO KIDS IN CARE AND YOUTH WHO HAVE AGED OUT OF CARE?
YES, I WANT TO DONATE NOW AND HAVE MY GIFT DOUBLE MATCHED
ONE OF OUR GENEROUS DONORS HAS STEPPED UP WITH A COMMITMENT: THEY WILL DOUBLE MATCH ANY GIFT YOU MAKE TODAY TO OUR HOUSING FOR HOPE CAMPAIGN.
This incredible match from our donor, who wishes to remain anonymous, is on from November 19 until December 31, 2021 at 11:59 pm, or until the matching amounts add up to a total of $100,000.
As an example, if you make a donation of $100 right now, our donor will DOUBLE MATCH that with a $200 contribution. This means your gift of $100 turns into $300 for the kids!
If you become a MONTHLY DONOR, the total of your first 3 months will be DOUBLE MATCHED (for example: $35 a month x 3 = $105, with a double match of $210, for a total impact of $315)!
Give now to make THREE TIMES THE IMPACT, and bring us closer to our goal! We can't do it without your help.
WITH YOUR HELP WE CAN REACH THE $200,000 CAMPAIGN GOAL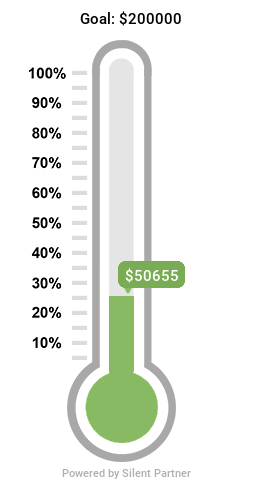 Updated once a day & includes matching amounts
The last 20 months of this frightening COVID-19 pandemic have been a monumental struggle for the youth we support, they have felt isolation and food insecurity – more in fact, than any other demographic.
SOS Children's Village BC has been there for them around the clock, with customized support and wraparound services.
The youth at the Village have had the benefit of the Village community and they are doing well, but the youth we support in the community continue to wrestle with safe housing, unscrupulous landlords, and the enormous strain and uncertainty that this pandemic has forced upon them.
We need to raise $200,000, which we can do with your help, in order to maintain housing and stability for children and youth in our community this Christmas, and through all of winter.
AN APPEAL FROM OUR EXECUTIVE DIRECTOR
Something really wonderful happened. You may remember, I told you the story of Sandy—an Indigenous grandmother who began taking care of six amazing kids when her daughter was no longer able to.
Sandy knew that if they ended up in the foster care system they'd most likely be split up, moved from home to home, and their abilities to have healthy, trusting bonds with people would be in jeopardy. So instead, she came to live with her six grandkids at SOS Children's Village BC.
Well—since then Sandy shared some truly touching words with me, and I felt you might like to hear from her as well. She said,
"SOS Children's Village BC is the perfect place to raise kids. They receive guidance, love, and lots of support from all the staff at the Village. Everyone at SOS BC really loves the kids, and us caregivers.
I had never leaned on anyone before, so it was scary for me, but it was the best decision I've ever made.
The kids are so happy here, and I know if I hadn't moved to the Village my kids would probably have gone down the wrong path.
I want them to have a better life than I did, and after being here, I know they will have a better future.
It gives me peace of mind knowing SOS BC always has my back."
Powerful, isn't it? And you can help make it possible!
Will you help kids and families like Sandy's feel secure, cared for, and find a better future at SOS BC by giving today and having your gift DOUBLE MATCHED?
Because sadly, there are many other kids, proportionally many more of them First Nations or Indigenous, who are in the provincial foster care system. But as you've heard from Sandy—there is a better alternative. And, frankly, these kids deserve better!
By supporting families like Sandy's before the foster care system becomes involved and devastating interventions like splitting up siblings occur—you see how when we work together it is possible for kids to have loving family-based alternative care rather than provincial foster care where only their minimum needs are met.
Will you join me and give kids a chance to grow up in a family instead of foster care? Your support with a gift right now, that will be DOUBLE MATCHED, will mean kids at SOS BC can grow up feeling safe, secure and confident that our community is behind them.
And, isn't that what we all want for all of BC's kids, and especially those most at risk?
I hope you can give today and help keep more families like Sandy's together!
YES, I WANT TO DONATE NOW AND HAVE MY GIFT DOUBLE MATCHED
Credit Card Donation Security: Our database Donor Driven undergoes PCI Compliance testing multiple times a month, undertakes strict security protocols, and does not store credit card information (PCI compliance refers to the technical and operational standards that organizations follow to secure and protect credit card data provided by cardholders and transmitted through card processing transactions. PCI standards for compliance are developed and managed by the PCI Security Standards Council). Bambora/Wordline, our global merchant processor, is PCI-Level 1 certified, the highest level. Becoming certified is an intensive annual application and audit.