Bringing Children Back Home Campaign
Running from June 1st to August 31st, our spring and summer fundraising campaign is focused on the critical issue of reunification of Indigenous children in foster care with their biological families and Nations of origin.
It's true. After 10 years of care and support, one of the kids at SOS Children's Village BC has now returned home – reunited with his family and First Nations community.
Lucas first came to live with us at the Village when he was just one year old. At SOS BC, he received the love, care, and attention that our alternative family-based care model is known for. The same sort of nurturing any loving family provides to kids. And, Lucas has flourished. But it took time. And it took support.
After a transition from alternative care to his family, advocated for and guided by SOS BC staff, we were overjoyed to witness a powerful welcoming ceremony for Lucas, who finally returned home.
YOU CAN MAKE A DIFFERENCE ♥. Will you join us and help more Indigenous kids in care have a chance to return home to their families by donating today towards the campaign goal?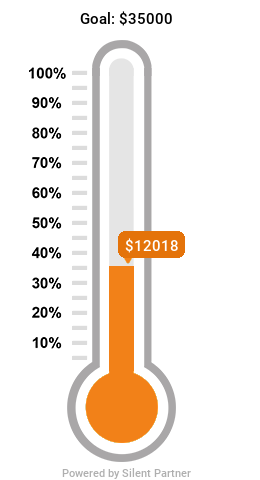 MONTHLY GIVING IS VITAL BECAUSE IT TAKES A GENERATION TO GET KIDS HOME
Whenever possible, our goal is to help kids, specifically those who are Indigenous, to transition from care to healthy biological families and Nations of origin. We worked closely with Lucas' legal guardians and social workers, advocating for reunification with his family.
This was the opportunity we had been waiting for to help Lucas more than ever before.
Support – from donors like you – enabled us to advocate for the best transition possible for Lucas to re-join his Nation and family.
Farah Collier, our Village Director, worked with the Ministry Agency to ensure that each step of the transition was safe and what was best for Lucas.
This meant many trips 4-hours north to Lucas' Nation of origin to ensure reconnection activities were moving forward well at each stage.
Although it took a long time to get Lucas to a point of healthy transition back to his family, it shows just how much steady, consistent, and sustainable support is necessary for children to lead healthy lives within their family or as they transition to adulthood.
TURN INTERGENERATIONAL TRAUMA INTO INTERGENERATIONAL CHANGE
After becoming a monthly donor, you can cancel it or change the amount anytime.
CURRENT STATUS OF NEW DONORS GOAL:
♥ 16 out of 40 new monthly donors achieved
♥ 17 out of 40 new one-time donors achieved
WORDS OF HOPE FROM LUCAS' BIOLOGICAL FAMILY ♥
" SOS BC has helped so much with the transition for Lucas.
The caregivers and staff were so welcoming to our family when we came to the Village to meet with Lucas.
They didn't know us, but made us feel like we were part of the Village. Especially my kids.
All the parents at the Village were looking out for the other kids, and if one parent went grocery shopping, the other parents watched their kids.
The neatest part for me is the way SOS BC works together with the parents, helping each other, like a community.
This was the way it was like for me growing up, with all the parents looking out for each other's kids. That was my favourite part.
I was shocked at how many times Farah has been to our Nation and helped us transition with Lucas. "
– Lucas' Auntie
APPEAL FROM OUR EXECUTIVE DIRECTOR
Please, if you can, let's start making things right for the generations of Indigenous children who have been removed from their families, and help kids like Lucas return home. In order to foster true change, we need to address children's trauma, and we do so using the proven programming at our Village. Additionally, unlike other charities, only 12% of SOS BC's annual funding comes from the government.
So, I am asking you to be a part of intergenerational change. There are still too many kids who need this kind of care in the system. Will you give today to help a child like Lucas get the support they need to thrive, and help us reach our $35,000 goal? And since it takes years of quality care and advocacy at our Village to get kids home, if you are considering a $100 donation, would you consider a $10 a month gift instead?
I encourage you to share this story of hope and Reconciliation with anyone who cares about changing the plight of Indigenous kids in care. I truly believe that when we work together, we'll make life-long sustainable change for children and youth and move towards healthy families and communities for all.