Big Hearts Open Doors Campaign
YES, I WANT TO OPEN THE DOOR AND GIVE HOPE TO FOSTER KIDS!
Your transaction is secure! Sage Payment Solutions is a leading provider of PCI compliant processing solutions for credit and debit cards, cheques, recurring payments, and gift cards. Visa and MasterCard accepted. Unfortunately we do not accept AMEX. You will receive a tax receipt for any donation over $20.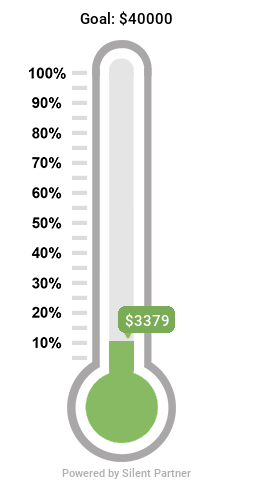 Against the backdrop of a once-in-a-lifetime pandemic crisis and a growing need for our services, I'd like to ask for your support for foster children and youth in need. It's compassionate people with big hearts like you that spread warmth and safety to our kids during these isolating days of fall.
Will you let love in for our kids who face barriers to a healthy and happy future? Please consider a donation this fall to open the doors of hope and keep foster children and their families connected with support and stability.
Indeed, connection, support, and stability are all at risk right now. Your gift today will help overcome the ongoing barrier of safely attending school during the second wave of the coronavirus. It will help manage the anxieties of our SOS Moms/Dads and SOS Kids. The children at SOS Children's Village BC have unique challenges and many of them were sadly unable to return to school in September due to medical reasons. However, through access to learning opportunities with our own teachers at our Village site, we have creatively modified our spaces to step up and meet the vital educational and social needs of our kids.
But we need your help to continue to provide – through the end of the year and into the next – this unexpected, intensive education for foster kids and youth within the safety of the Village bubble.
I'd like to give you a look into the lives of two amazing kids who live at our Village and their struggles and needs surrounding education.
We welcomed Sandy to the warm embrace of the Village community when she was 9 years old. After moving from the tight quarters of a two bedroom apartment shared with her five siblings, into a spacious split level home with five bedrooms at our Surrey site, she began to flourish. In the past few years, Sandy has shown promise in her athletic ability, in her exploration and understanding of her identity as an Indigenous young woman, and in learning to be a leader. In 2019, she was given the important opportunity to engage with her Indigenous roots by exploring the Yukon River on a two week trip. Unfortunately, these land-based programs that are critical to her growth could not be offered this year due to the pandemic.
Over the summertime, Sandy eagerly anticipated starting Grade 9 at the local high school. Fast forward to now, and woefully, she is having a hard time engaging because she can't attend school in-person or keep up with her new staggered schedule. We continue to advocate for her needs, but we are keenly aware that delays can create a negative impact on her health and well-being. SOS BC wants to act now, in prevention of what this disengagement may mean for Sandy and the other kids a few months down the road. You can help ensure Sandy has an opportunity to engage in her schooling, and not fall behind, through intensive support from teachers at our own Village site.
Another Village resident, Amanda, recently went through a number of jarring transitions including starting her first year at high school. The reality is that she won't be experiencing Grade 8 the way most of the children in our community do. This has created some bubbling anxieties and apprehension in her ability to feel socially comfortable as a youth and to succeed in school.
Amanda thrives with her peer-to-peer interactions and within social environments and not going to school because of the pandemic has been a detriment to her mental health. You can help ensure that Amanda, and the kids who are having experiences like her, have access to day trips that get them out of their homes and safely into the community – providing stimulation, and socialization with peers.
Already, children in care have a disturbingly low rate of graduating and those who identify as Indigenous suffer from even lower rates. Though SOS BC has a 100% high school graduation rate, the pandemic has created an onslaught of barriers that weigh on kids' futures.
Your help today can make certain this public health emergency does not leave a negative long term impact. We can keep kids on track and supported.
And when you choose to give, one of the best ways you can help is to become a monthly donor. This is your chance to help open the doors to a world of love for kids in need of warmth and kindness. Truly, we will overcome COVID-19 when we all have big hearts and open doors for the vulnerable youth in our community. Please give now.