Big Hearts Open Doors Campaign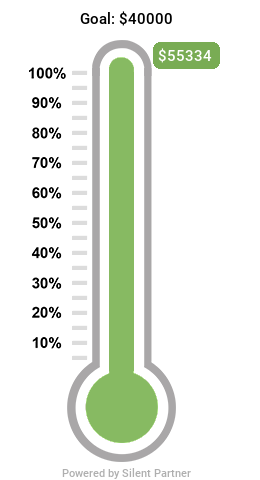 This holiday season will be unlike any other for our Village.  We need you.  This is your last chance to support foster children and youth who have aged out of care.  You can make a real difference right now in a child's life with a gift that supports our Village and our youth outreach programs.
I ask you to consider a donation today to open the doors of hope and ensure our 24/7 wraparound support services can meet the growing demand.  Will you let love in for our kids who face barriers to a healthy and happy future?
This time of year can bring wonder and excitement – but also stress.  For many children and youth in care, Christmas triggers emotional memories.  It takes time, stability, and lots of love for healing to happen.
When a child grows up in a dysfunctional family, and then gets moved around a lot in care, Christmas becomes a time when they really feel deep down that they are not like other kids.  We have found that many children are reluctant to put together a wish list at all, because their experiences have been painful or embarrassing.  Children will miss absent family members more at Christmas.  Even if family life was difficult, they may grieve what they wish they had.
Healing the holidays does not happen overnight.  It takes a stable environment all year round.  It takes a Village.
Every day, our incredible SOS Moms and Dads and our therapists are alert to signs of stress, emotional triggers, and the workings of grief.  They are pro-active and responsive, creating an amazingly supportive trauma-informed environment.  Moreover, the children and youth are there for each other, they are a tight team who have each other's backs.  They know better than anyone how it feels.
SOS Children's Village BC listens to them – their wants, their fears, their anger, their sorrows, their hopes, their dreams.  These are valid expressions of children who are important and valuable.
The Village community also has a grapevine to ensure that even the shyest kid's gift preferences are known and honoured.  We take wish lists very seriously.  In a child's world, a gift is a sign of being visible and valued.  We do our best, like any family, to make Christmas morning memorable for all the right reasons.
But we can't do our best without YOU!  With only 12% of our annual funding coming from government, we need your support today to prevent the pandemic from overshadowing Christmas for our kids and youth.  You can truly ensure that the holidays are a time of wonder and excitement for children in need.
And you can feel good about giving to SOS Children's Village BC, because one of the benefits of being a smaller charity – that's part of a worldwide organization – is our ability to be more responsive and innovative in meeting the changing needs of our youth.  As a decidedly local non-profit, SOS BC makes certain that money goes towards the biggest gaps in our community, where we can make the greatest impact during the hardest time of the year.
A key focus for us this holiday season is connecting with youth who are in our programs and who we know will likely be spending their holidays isolated and alone with no connection to family or a support network.
In a recent survey, youth indicated that support from SOS BC has impacted them in a positive way… but we are still concerned of the looming impact of COVID-19, and what this may mean for youth even after the holidays. 
Youth reported feeling a significant change in their understanding of how to sustain their independence after taking part in our program.  They felt that support such as coaching and one-on-one meetings with their youth workers had a crucial impact on their ability to live independently and pursue their future plans.
They also reported pronounced increases in their ability to sustain and find employment, sustain and find stable housing, and manage life skills after working with SOS BC program staff.  Not only did their confidence increase, but they felt they were finally moving in a positive direction in their life.  And that's a wonderful thing to hear after a year marked by flurries of negativity!
There are so many more vulnerable youth that need your compassion.  Please give your Christmas present to them today.  And when you choose to give, one of the best ways you can help is to become a monthly donor.
Open your heart to children and youth with a sustaining gift that brings hope to those who so desperately need it.  When you open the door this December, you let love in.
P.S. You can give these local youth a helping hand when no one else will. THIS IS YOUR LAST CHANCE to answer their call.  Hurry, make your tax-deductible donation before the December 31st deadline!