The Premiere of Our Short Film It Takes a Village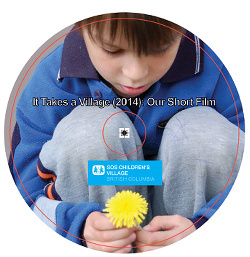 We are delighted at the release of our brand new short film on DVD,
It Takes a Village
! It features interviews with SOS Children's Village BC President Rene Aulinger, a youth from our foster village in Surrey, our thrift store manager Barb High, and
our Ambassadors Tom Watson, Lyle Green, Bob Lenarduzzi, Alexa Loo, and Shell Busey
.
The purpose of the film is to introduce those who haven't yet heard of SOS Children's Villages to what we do, who we are, and our history, but our supporters will nonetheless enjoy the great interviews and seeing what their donations make possible for foster children in Metro Vancouver.
Special thanks to Producer Thea Grivakes and her team for making our first professionally shot film!

---
Leaps and Bounds in Our Transition to Adulthood Program
By Katie Perkins, Youth Worker
The
Transition to Adulthood (TTA) program
has had some enormous successes in the past quarter. For instance, we have been working with one youth in our program – who is a foster child – for over a year and a half, and in that time she has made enormous gains and continues to work hard towards her goals. Over the last 4 months we have been working together to submit her applications to several universities. It has been quite a lot of work for her and she has been committed and diligent in getting together the necessary documentation and keeping up her grades, while simultaneously working a part-time job.
On February 4th, I was privileged to be with her as she opened her first acceptance letter – acceptance into the Bachelor of Arts program at Vancouver Island University! She was ecstatic. She worked so hard for this. It was especially exciting as Vancouver Island University is one of the few educational institutions in BC to offer free tuition to children in care (or those formerly in care). This is a huge accomplishment as so many youth in foster care not only do not go on to post-secondary education, but the vast majority rarely graduate from high school at all. This youth will not only graduate on time but now also has a good chance of obtaining a university degree! We are so happy for her and so proud of her and all her hard work.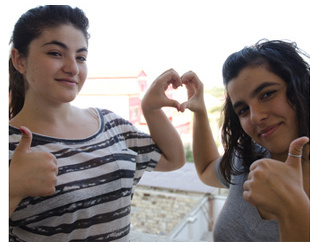 Another youth in the TTA program who just turned 17 years old has been working part-time for the past year at a restaurant while attending full-time high school. In a single year, she has managed to save $10,000 by putting a certain dollar amount aside from each paycheque into a locked savings account. She is saving this money for either school or a down payment. I am truly impressed with both the resiliency and the capabilities of the youth that we have the privilege to work with in the TTA program at SOS Children's Village BC.
As you know, we need donations to continue to support the youth that we serve and to grow our program to assist more youth. In the last few months, we have had some great success in providing direct support to some of our most needy clients and in securing funding to continue our program. Over the Christmas holidays, the TTA program engaged in a Christmas giving project and challenged the community to help meet the basic needs of our TTA clients. Jennifer Lang, Editor of the Cloverdale Reporter newspaper, picked up our call and the story of our youth, and utilizing Facebook and other connections, we were able to raise over $10,000 to meet such basic needs as food and clothing.
Lastly, we were thrilled when the
TTA program was awarded a $142,000 grant from the Vancouver Foundation
over a three year period to allow for its much needed expansion! We are delighted to be able to offer more support to more vulnerable youth who are struggling in their transition to adulthood in the Lower Mainland.
---
Special Thank Yous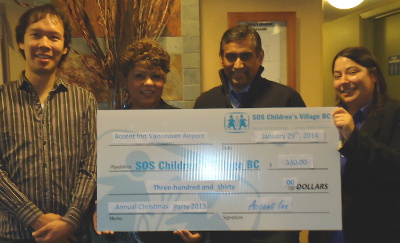 • Accent Inn Vancouver Airport kindly donated $330 from their staff holiday party (pictured above with General Manager Chris Browne)
• Amelia Misak graciously donated to us $500 from her Semiahmoo Rotary SASSY Award
• Beachcomber Hot Tubs donated $600
• Grouse Mountain provided us with a $11,984 cheque from Photos with Santa donations
• HSBC kindly donated $2,000
• J.S. Cheng & Partners Inc. donated $1,000
• Patty's Girls generously donated to us their $1,000 prize from winning the SOS Gingerbread Village competition
• Progress Lodge #81 donated $250
• University Hill Elementary School's SOS Club donated $883 from their fundraising efforts
• West Coast Title Search provided us with a $1,000 cheque
We appreciate the support & generosity to the kids in our programs and our organization.
---
The Learning Club Program Continues to Flourish
By Kistie Singh, Education Coordinator & Village Manager
SOS Children's Village BC is proud to announce that this year's Learning Club has registered a total of 128 students! This is an all-time high since the inception of the program
, when we had only 35 students. In partnership with the Surrey School District, we were able to target the schools that need support the most. Working in these Inner City Schools ensures that our teachers reach the kids who need the extra academic support and social development skills to make sure their transition into youth is a successful and positive one!
In recent weeks, our teachers and students have been hard at work building anti-bullying campaigns throughout the schools, creating a safe and bully-free zone in their school environments. There has also been a strong focus on health and nutrition, helping kids understand how food can fuel a young mind, and the types of foods that can slow them down. By showing kids there are healthy methods and ways around after-school snacks, kids can feel less hungry before dinner and energetic enough to keep up with their after-school activities.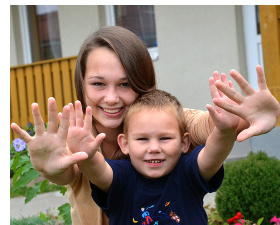 The Learning Club at the Village remains in full swing! Apart from our community partners, our focus is still and always at the core of our organization, which is the kids at our Village site. Every Tuesday afternoon we get them to come in and get extra support on their homework. One student in particular has been stellar in the past few weeks and has even reached out to support his peers. Often I'll notice that when the teacher's hands are full, he helps the younger kids, setting an amazing example for our youth!
Our Learning Club at the Cloverdale Library is also in expansion. Many of the surrounding schools in the Cloverdale community refer our program to parents and teachers. Considering it's free of charge and families get BC Certified teaching support, it's hard to pass up the opportunity! We're always welcoming new students throughout the year, so spread the word!
---
Did You Know?
University Hill Elementary School, situated near UBC, has its very own SOS Club (Grades 3-6) that meets every week for activities that support SOS Children's Villages in both BC and around the world!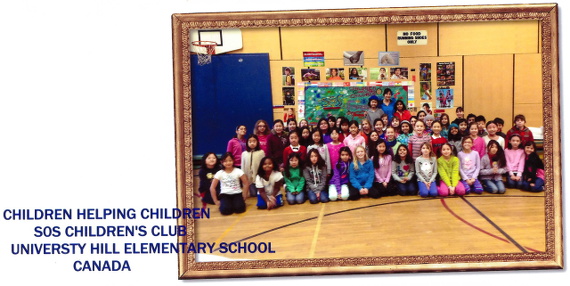 ---
Our Thrift Stores Await Your Arrival
By Barb High, Manager of Retail Fundraising & Volunteer Coordinator
Volunteering is not only good for the heart and the soul - I believe it plays a huge part in longevity! The Steveston store is blessed to have a wonderful group of volunteers, many of whom are over the age of 80, and we even have three or four in their 90's! Without their generous spirit and dedication we would not be able to open our doors, so thank you to one and all from all of us at SOS BC :)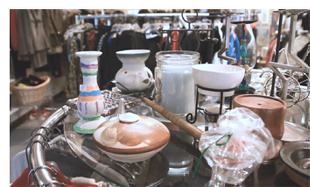 We always have room for more volunteers so please consider volunteering at one of our stores in Steveston (3800 Moncton Street) or Kerrisdale (2319 West 41st Avenue) and spread the word amongst your friends and family. If volunteering isn't in your immediate future, then think of us when you are cleaning out your closets or getting rid of unnecessary items in your cupboards.