Presenting the 20th Annual Holiday Gala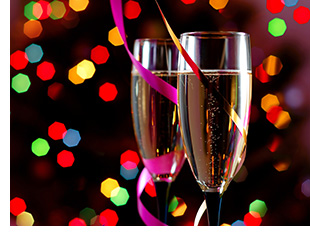 This year brings a momentous milestone for SOS Children's Village BC: You are cordially invited to join us at Vancouver's preeminent spectacle of holiday magic - now celebrating two decades of success! This is your exclusive opportunity to view the premiere of the SOS Children's Gingerbread Village before the general public, and the perfect way to kick off the holiday season in style.
The 20th Annual SOS Children's Holiday Gala takes place on Thursday November 27th, 2014 at 7:30pm atop Grouse Mountain, the Peak of Christmas. It's a truly festive evening featuring fine wines, craft beer, and delicious food inspired by SOS Children's Villages Austrian founder, Hermann Gmeiner. The magical Gingerbread Village sets the standard for gingerbread works of art in Vancouver, and the level of detail used by culinary experts in their creations is astounding.
After a magnificent Skyride, enjoy a wonderful experience of live entertainment, captivating live & silent auctions, a trip raffle and a 50/50 draw – this is a night you don't want to miss.

With over 200 guests expected to attend, including all our key partners, purchase your tickets early before they run out! Tickets are $75 each and include wine and beer, world-class hors d'oeuvres and food stations, and live entertainment. A Skyride and parking pass, a $49.95 value, are also included in your ticket price.

---
Presenting our Transition to Adulthood Suites Capital Campaign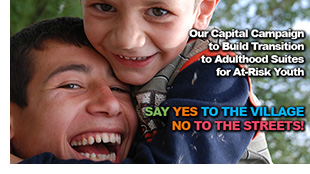 This past year has seen the publication of eye-opening articles on the issue of transition from foster care to adulthood – from The Vancouver Sun's hard-hitting 'From Care to Where' series, to The Tyee's'Fostering Truth' report, to the advocacy of the Representative for Children and Youth – and growing awareness and outrage from the public. Taking the lead to heal this dire situation, SOS Children's Village BC announced the launch of a Capital Campaign to raise $250,000 to build permanent suites for youth transitioning out of care and into independent adulthood.
Your support of our Capital Campaign will fund a stable home where young adults or young mothers, who would otherwise be homeless, will live healthier lives with access to the extensive green space and facilities of the village which include a sports court, art and music studio, one-on-one support from a youth worker, therapy programs, clothes from our thrift stores, and more.
Let's build practical solutions to the crisis of youth being dropped from foster care when they turn 19, and to the lack of support for the transition to adulthood in the Lower Mainland. If you like to donate towards specific projects, here is your chance!
"The transition suites that we want to build in our Village are desperately needed and these five suites alone could reduce the number of homeless youth in our area by up to 8%, now and into the future. Please empower SOS BC to address the need for transition suites with your financial contribution."
- Douglas Dunn, Executive Director
---
Summer 2014 Village Update - Camps
By Kistie Singh, Village Director & Education Coordinator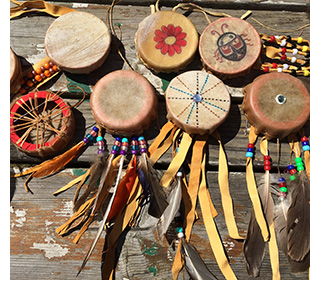 Summer is always busy at the Village. We kicked off the season with a wonderful Open House and finished the summer off with our Summer Camps in partnership with Metis Family Services (MFS).
This was the first time SOS BC and MFS came together to provide summer camp opportunities for kids in care. The camps were designed to have a cultural theme to ensure that those who are in care and have Aboriginal and Metis backgrounds gain exposure from the activities planned throughout the camps.
The first day was a huge success and it was hard to believe we had so many kids at our beautiful Village site. It was the most activity our Village residents had seen in a long time! SOS kids and MFS worked well together and were busy delving into the activities including miniature tipi building, storytelling, and jig dancing. For our second day, youth were also engaged in drum making, which was another huge success. Many of the youth who attended had opportunities to socialize and develop socials skills with their peers. It was truly great to see!
---
Now That is Great Parenting
We recently had a visit from a lovely father and son duo who thoughtfully donated a stack of brand new toys to SOS Children's Village BC for the child's second birthday! They are making this an annual tradition where the son picks out toys from the store on his birthday to donate to local charities for other kids who are less fortunate. Thank you thank you! So inspiring.

---
Special Thank Yous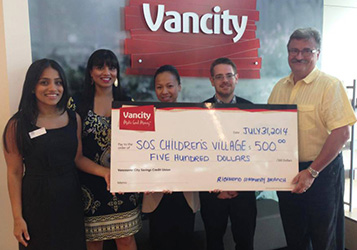 • Chris Spencer Foundation for a $2,500 grant for our Sounds of Learning program
• Envision Financial Willoughby Branch for $350 in employee donations
• Home Depot Canada Foundation provided us with $4,500 for our Capital Campaign
• Knights of Columbus North Surrey gave $2,400 for our summer camps
• Kwela Leadership & Talent Management donated $4,080 to our Capital Campaign
• Lord Tweedsmuir Secondary Interact Club donated $300
• MacDonald, Dettwiler & Associates for a $1,000 donation
• Peach Arch Lions Club donated $500 to our Capital Campaign
• Public Guardian and Trustee of BC gave us $1,100 from bake sales for our Capital Campaign
•
RBC Scott Road Crossing for a $1,000 cheque given to us at our Day of Caring
•
Rebekah Lodge Kelowna donated $1,000 to our Capital Campaign
•
Royal Canadian Legion Cloverdale provided us with $300 for our Capital Campaign
•
Royal Canadian Legion Whalley donated $300
•
TELUS for $5,600 in matched employee donations
•
Toskan Casale Foundation for $5,000 through the Youth & Philanthropy Initiative
•
Vancity Richmond for a $500 grant to our Transition to Adulthood program
We appreciate the support & generosity to the kids in our programs and our organization.
---
A Unique New Way to Support Us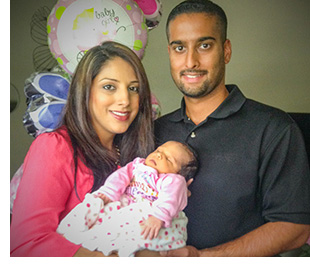 Look at those proud new parents! SOS BC Board Member Paul Loyla and wife Sam recently welcomed their first baby, a lovely girl named Simran Kaur Loyla.
Paul had a great idea to create a tribute web page that he could send to family and friends announcing the birth.
He let people know he and Sam were not accepting any gifts or cash and would appreciate if instead loved ones helped reach a goal of raising $5,000 and signing up 10 monthly givers in honour of Simran!
File this under 'new ways to assist SOS BC': Crowdfunding!
Contact office@sosbc.org if you would like us to create a tribute page for your special occasion.